On 03.11.2023 3rd year students of the Faculty of Chemistry and Chemical Technology visited the Laboratory of Petroleum Chemistry and Petrochemical Synthesis of the A.B. Bekturov Institute of Chemical Sciences, which is headed by Doctor of Chemical Sciences, Professor Kairat Adyrbekovich Kadirbekov. During this event they got acquainted with the contribution of domestic scientists to the realization of SDG 12, where one of the tasks is a significant reduction of waste generation. K.A. Kadirbekov told the students that one of the directions of their laboratory is scientific evaluation of the possibility of utilization and/or neutralization of various oil wastes (oil sludge, radioactive oil sludge, oil waste, oiled soil) into marketable oil products and/or environmentally friendly materials.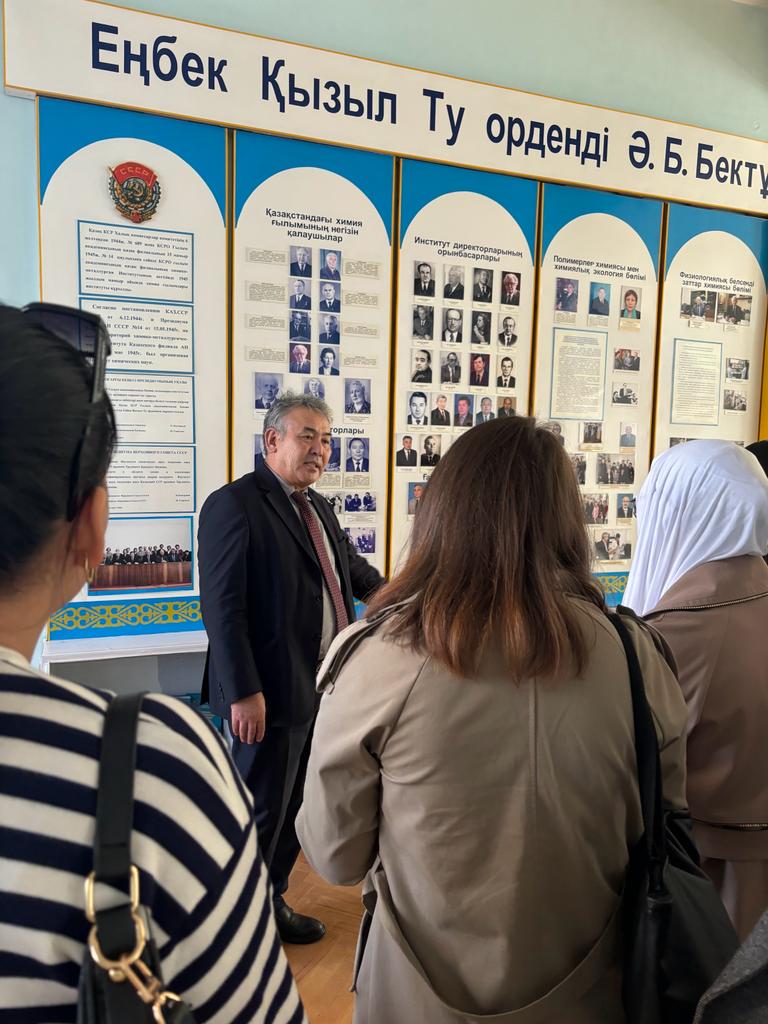 Along with this, the students visited the physico-chemical research laboratory equipped with modern equipment. The visit to the institute aroused their interest in further studies in master's and doctoral programs in petrochemistry and petroleum engineering.
This event was organized by teachers of the Department of Physical Chemistry, Catalysis and Petrochemistry Iskakova R.A., Narenova S.M. and doctoral student Buzayev N.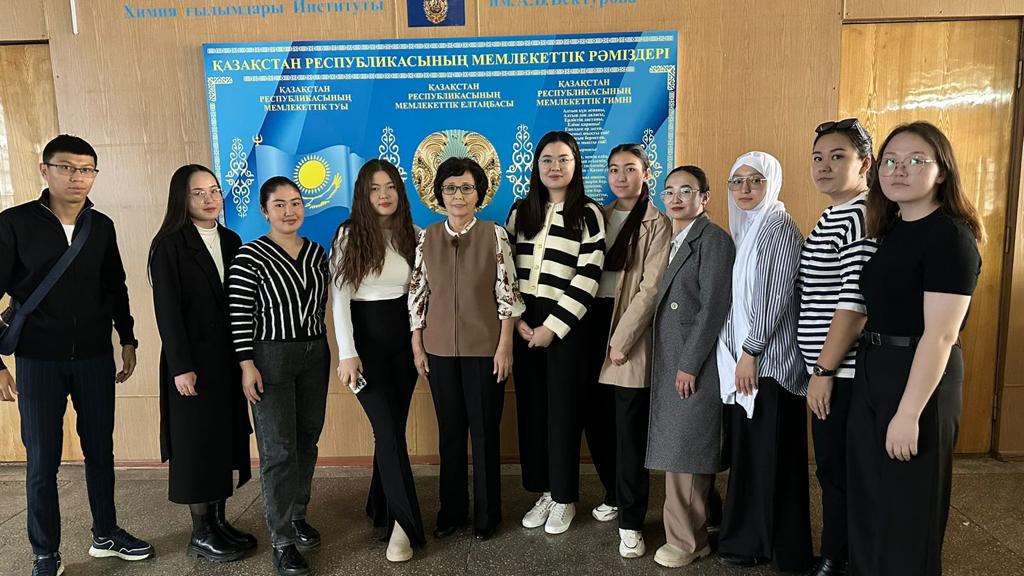 #kaznu
#Chemfac_kaznu